Professor Babatunde Rabiu fras, fngs
B.Sc. (Ilorin), M.Sc. Ph.D (Nigeria)
Professor Babatunde Rabiu comes with a wealth of experience gathered over many years of academic research and managerial engagements. He was appointed Professor of Space Physics by the Federal University of Technology, Akure (FUTA) on 1st October 2010 and within five years on July 7, 2015, delivered the 70th Inaugural Lecture of the Institution titled: 'Terrestrials and Extraterrestrials: Divine Nexus for Man's Comfort'.
During his inaugural lecture, Professor Rabiu captured the subject of Physics in practical terms thus:
"Today, Physics has found explanation for many physical phenomena as well as applications in everyday life. A musician playing guitar is applying the principles of physics that allow him to generate multiple tones that are functions of the dimensions and natural frequency of the striking string. All musical instruments are actually built on the principles of sound production as rooted in Physics. Even the art of singing with different tones from a single voice is as a result of exerting control on the tension on the larynx to vary the shape and in turn generating varying beats in relation to the natural frequency of the organ. So we can say that every living thing that sings or talks with varying voices live by Physics. No wonder 'African beats' remains the band name of our own legendary King Sunny Ade. When we lift morsel of food from plate to mouth, an arm serve as a third-class lever machine with the food playing the load in our hand, the elbow is the fulcrum, and the biceps muscle, which ties onto the forearm about an inch below the elbow, applies the effort. It is this lever action that makes it possible for us to flex our arms so quickly. Imagine what we hold with our hands-on daily basis, ATM cards, cell phones, etc."
Prof. Rabiu describes Physics as the pride of science and the bedrock of engineering and technology while engineering at its best is applied physics. He opines that Physics is applicable wherever humans and matters are found; in every home, hospitals, farms, offices and at the centre of planetary interiors; even in vacuum.
This describes ARCSSTEE's new Director as a practical-oriented leader and one well-grounded in his field of expertise.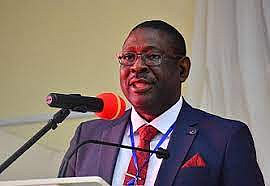 Professor Rabiu holds a B.Sc in Physics from the University of Ilorin and started his teaching career at the University of Nigeria, Nsukka in 1993. His research interest is within Ionospheric Physics, Space Weather and Solar-Terrestrial Interactions as well as Energy studies with emphasis on solar energy development domain. He was honoured as the Young Scientist of the Year 2000 in Nigeria by The World Academy of Science, Italy, in collaboration with the Nigerian Academy of Science.
He was a postdoc fellow at the National Geophysical Research Institute, Hyderabad, India in 2004; and a visiting Associate Professor to the Solar-Terrestrial Environment Laboratory of Nagoya University, Japan in 2008. He has been a regular visiting Professor to the International Centre for Space Weather Science and Education ICSWSE (Formerly Space Environment Research Center) of Kyushu University, Japan since 2008. A professor without borders, he has been a Visiting Professor to the Nigerian Defence Academy, Bowen University, Jomo Kenyatta University of Technology Kenya, University of Lagos, and some other African Universities. He is a Senior Associate of the UNESCO funded Abdus Salam International Centre for Theoretical Physics, Trieste, Italy. He attended a leadership training course at the prestigious National Institute for Policy and Strategic Studies (NIPSS), Kuru, Jos in 2013.
Since 2011, he has been a regular national delegate to the United Nations Committee on the Peaceful Uses of Outer Space. He serves on the advisory board of a number of International Research Networks such as the Network of Space-Earth Environmentalists and South African based Aerospace Leadership Academy. He is the serving Chairman of the Governing Council of the Institute of Organizational and Administrative Risk Management – a professional training, consultancy, research and leadership institution approved and licensed by the Federal Ministry of Education, guaranteed by the Federal Ministry of Justice and incorporated by the Corporate Affairs Commission of Nigeria.
Professor Rabiu is a member of many professional bodies including American Geophysical Union, African Geospace Society, Japan Geoscience Union, Nigerian Institute of Physics, International Academy of Astronautics and the US Institute of Navigation.
He has to his credit, many scholarly articles in reputable journals and attended many academic conferences/workshops. He has successfully supervised several MSc and PhD in his chosen area of research.
As the African Coordinator and member of the International Steering Committee (ISC) of the International Space Weather Initiative (ISWI), his international exposure has attracted several research donations since 2006 and includes equipment deployed to Africa including about 20 magnetometers, 4 digisondes, over 20 GPS receivers, 1 Optical Imager, 1 Fabry Perot Interferometer, 3 VLF AWESOME, many Sudden Ionospheric Disturbances SID monitors etc.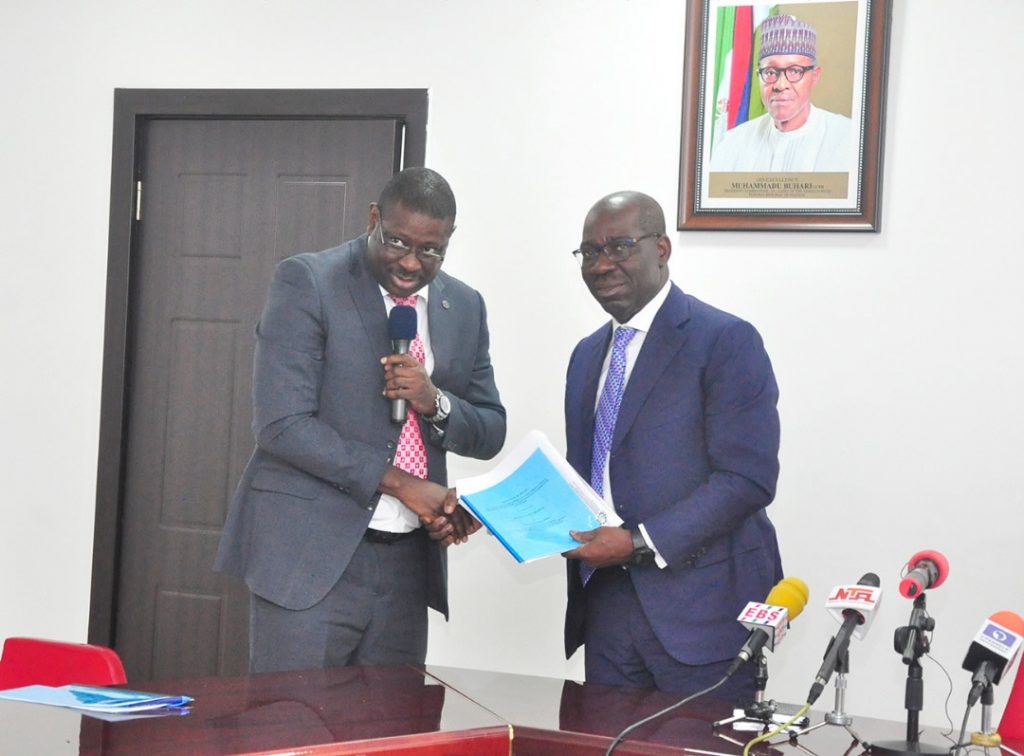 His contributions also saw him emerge as the 1st President of the African Geophysical Society (AGS) at the first meeting of the congress on 12th November 2012 in Addis Ababa, Ethiopia.
Professor Rabiu, a global scientist, was recently in October 2022 appointed as one of the Board Directors of the global American Geophysical Union AGU for the years 2023 – 2024. The AGU Board is the topmost and governing body of the Union. The AGU Board makes the critical strategic and fiduciary decisions that advance AGU's forward-looking strategic plan while ensuring that operations and member services remain robust. With this record-breaking appointment, Professor Rabiu became the first African to be appointed to the topmost decision making of the global scientific Union which has been in existence for over a century with membership in over 120 countries.
Prior to his recent appointment, he was the Director of the Centre for Atmospheric Research (CAR) of the Nigerian National Space Research and Development Agency located within the Campus of the Kogi State University, Anyigba.
It is expected that with this new leadership, ARCSSTEE will consolidate the successes of the past and present with the aim of making global landmarks in Space Science and Technology Education.