ADVANCING NEW POSSIBILITIES
– We usher you into a world of better academic  and career opportunities –
Since 1999 when the Centre began offering these courses, more than 400 participants from Botswana, Cameroon, Egypt, Ethiopia, Ghana, Kenya, Liberia, Malawi, Mozambique, Nigeria, Sierra Leone, South Africa, Sudan, Swaziland Tanzania, The Gambia, Uganda and Zimbabwe have passed through the Postgraduate Diploma programme.
Unending Opportunities
Collaborations
Networking
Skilled Lecturers
Scholarship Openings
Bridge Academy – Industry Gap
Remote Sensing/ GIS
Satellite Communication
Global Navigation Satellite Systems
Satellite Meteorology
Basic Space & Atmospheric Science
Space Law
2020/2021 Students Admission List
Remote Sensing/ GIS
ABDULLAHI, Nafisat Ahmed
 ABDULMUMIN Ihiabe Alih
 ADEBO Kikelomo Oluwabukola
 AFOLABI Akinola Olawale
 AGBUTSOKWA , Hosea Jibatswen
 AKOH Bianka Chinaecherem
 ALI Abdullahi
 AMODU, Philip Okoh
 ANGE Kamdem Teguia
 AWODIJI Olusegun, Olawale
 BAUKA, Nazifa Musa
 BINTA, Ahmad
 DANLAMI Ibrahim Mohammed
 DARIYE Ebenezer Plangnan
 ELIZABETH Jackson Rizga
 EYONG, Eyong Eteng
 EZEANYA Princess Ifeyinwa
 EZEKIEL Ojei
EZURIKE, Chikodili Evans
 FATIMA, Abdullahi
 GANA Joseph
 GODWIN, Ogbonnia Urom
 HASSAN Ahmad Ahmad
 HASSAN, Omede O
 IBRAHIM, Vivian Aaron
 JOHN, James Adah
 KOPTEER Epsar Philip
 KPANJA, Abdullahi Sumaiyat
 KUDU Hassan Mohammed
 LAWAL Oluronke, Joke
 MAIWADA Samaila Umar
 NASIR Amina Abubakar
 NKERE Emmannuel Dolly
NWAGWU Nkechinyere Gift
 NWEKE, Chinenye Ann
 ODEH Augustine Abah
 OGUNFOWORA Aminat Olubukola
 OKORIE, Kalu Okorie
 OKWENNA Nkeiruka Theresa
 OLASEINDE, Akomolafe Fatai
 OLUYOMI Helen Olubunmi
 ORIOLA Halimat Ifedolapo
OVIOISA Oisamaye Benjamin
PETER Eyem Sunday
RABI Usman
SAMSON, Bitrus Darwang
SAMUEL Tiworoiyang Timothy
SANI Abdulrahman Tswako
TUKUR Kamila Abba
UDYA Aniya
UKAMAKA, Ezelobe Ogochukwu
UMAR Mohammad Tanko
UMAR, Sani
VALENTINA, Echukwu Ezinne
WATEGIRE Daniella Eyiotorishe
WILLIAMS Mofoluwake
YAHAYA, Ilemona
Ebobisse Ines
Isaack Rimisho
John Mndala
James Bimpong
Memory Dizha
Wilson Gwanfogbe
Mirabel Kum
ADDA, Aliyu Inuwa
UMAR, Abubakar
GOTUS, Gukji
IGBINOVIA, Godwin Osayande
ABBAS, Olayiwola Adelayo
HAMMA-ADAMA, Saadu
Satellite Communication
Haruna Emmanuel
Jebose Peter
Payment Procedure
Application Fee: #25, 000
60% of the School fees must be paid before resunmption
Course Reg. Form
Registration for Current students is done by the Faculty officers of the Postgraduate Programme at the Space Museum.
In addition to evidence of fees paid, credentials and certificates, current students are to download the attached the Course Registration Forms as applicable and submit accordingly with 4 passports photographs.
Click on the Specific Course Option to download the Course Registration Form:
2020 Lecture Time Table
Courses are in Modules and are conducted as listed in the Course Forms
Hostel Accommodation
Foreign students are accommodated in the Hall of Residence within the Office Premises. Accommodation for the indigenous students is on a "first pay, first served" basis.
Application Process
Applicants should note that the PGD Programme is Full Time and Research based, running from September to July. Courses are conducted in modules.
Eligible candidates must be graduates or HND holders from a recognized university or polytechnic respectively and in addition, satisfy the minimum GCE 'O' Level, WASC, SSCE, NECO or NABTEB entry requirements of credit passes or its equivalent in 5 subjects, including: English Language, Mathematics, Physics and Chemistry/Geography (for Remote Sensing/ GIS and Satellite Meteorology option). 
Successful candidates are expected to score an Upper Credit grade if they would be considered for future academic programmes (Masters etc).
Application Fee is #15,000
Please note that students must pay at least 60% of the school fees during the registration.
Download <<Application Form>>
 For further enquiries please contact:
Dr O. R. Oladosu: 08035692309
Mr Samam Obaguo: 07035269373
Ebeiyamba Okon: 08035967162
Scholarship Opportunities
Selected Foreign participants are eligible for scholarship which is sponsored by the United Nation. This include return flight ticket, tuition and monthly stipend.
Candidates can also seek sponsorship from relevant government agencies and non-governmental organizations.
Student Hand Book
The Postgraduate student's handbook is intended to serve as a guide to all participants of ARCSSTEE's Postgraduate Diploma programme. It contains information on educational facilities that are available to participants. It provides information about the course modules, lecture rooms, profile of lecturers, and management staff on the programme.
In order to keep participants abreast of activities in the Centre on a routine basis and for smooth running of the programme, this hand book narrows the communication gap between the Centre and course participants.
Registered students are given a hard copy of the hand book. Click <<here>> to download a softcopy
Payment Procedure
All payments are done through the REMITA Platform
Application Form
Application for 2021/ 2022 Academic Session is currently on
Download <<Application Form>>
Application closes on August 15th 2021
For further enquiries please contact:
Dr O. R. Oladosu: 08035692309
Mr Samam Obaguo: 07035269373
Ebeiyamba Okon: 08035967162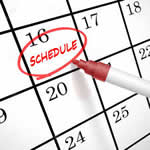 2020 Lecture Time Table
To be released soon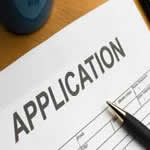 Application Form
Application for 2020/2021 closed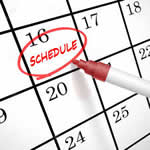 2020 Lecture Time Table
To be released soon