It was a dream fulfilled for Timothy Kudzana Kuhamba when ZIMSAT-1, the first satellite developed by Zimbabwe finally launched into space on 7th November 2022, after a day delay owing to a fire alarm incident at the control station. It was deployed from Virginia, USA at the Mid-Atlantic NASA Regional Spaceport facility aboard the Northrop Grumman spacecraft.
This landmark event is the culmination of determination and tenacity. It is also a fulfilment of an eight-year dream for this young Zimbabwean Space Systems Engineer. In a LinkedIn post, he stated that "Dreams do come true. 8 years ago, I shared my dream on Facebook" that " I have a dream for Zimbabwe.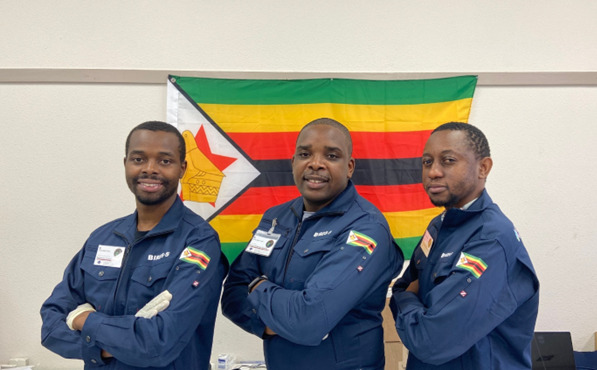 Mr Kuhamba is one of three Space Engineers from the Zimbabwe National Geospatial and Space Agency, engaged in the Joint Global-Multination Birds Satellite (BIRDS) project which trains scientists from non-space countries.
Led by Victor Mukungunugwa and included Ramson Munyaradzi Nyamukondiwa, the team saw through the development and integration of ZIMSAT1.
ZIMSAT-1 was launched into orbit alongside with Uganda's PearlAfricaSat-1 and Japan's TAKA. The launch took place at 5:32 am ET (11:32 WAT) via the S.S. Sally Ride spacecraft, (named after the first American woman in space), from the Mid-Atlantic Regional Spaceport at the National Aeronautics and Space Administration (NASA)'s Wallops Flight Facility on Wallops Island in Virginia, US on a mission called Northrop Grumman Cygnus NG-18 — a commercial cargo resupply mission to the International Space Station under the Commercial Resupply Services contract with NASA.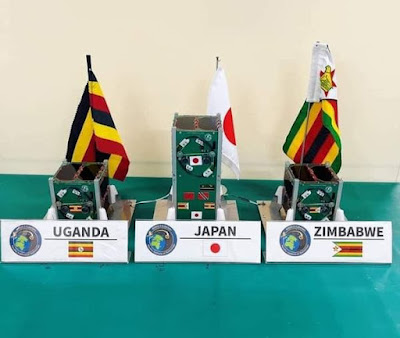 The ZIMSAT-1 is designed to produce real-time data covering weather forecasting, agriculture, monitoring, border security, and disaster prevention among other things to support decision-making. After deployment from the earth, the rocket carrying Zim-Sat1 will dock at the International Space Station (ISS) before deploying the three satellites for Zimbabwe, Uganda and Japan.
The cubesat is expected to provide Zimbabwe with useful data relating to its mineral quantities, information gathering to detect natural disasters as well as weather monitoring which is useful for its key agricultural sector.
In 2013, Timothy Kuhamba graduated as the best student in the Satellite Communications option of the Postgraduate Diploma (PGD) Programme of the United Nations-African Regional Centre for Space Science and Technology Education-English (ARCSSTEE).
During his 9-months study in Nigeria, Timothy was inspired by the many opportunities therein in Satellite Communication and actually carried out his project on a cubesat named "EregbuSat". He said he was encouraged by several colleagues including Dr Stanislaus Nnadih from Nigeria and Patrick Moolala Essien from Ghana. He was mentored by Prof. Ayodeji Oluwatope of the Department of Computer Engineering, Obafemi Awolowo University, Ile Ife and several other lecturers while in Nigeria.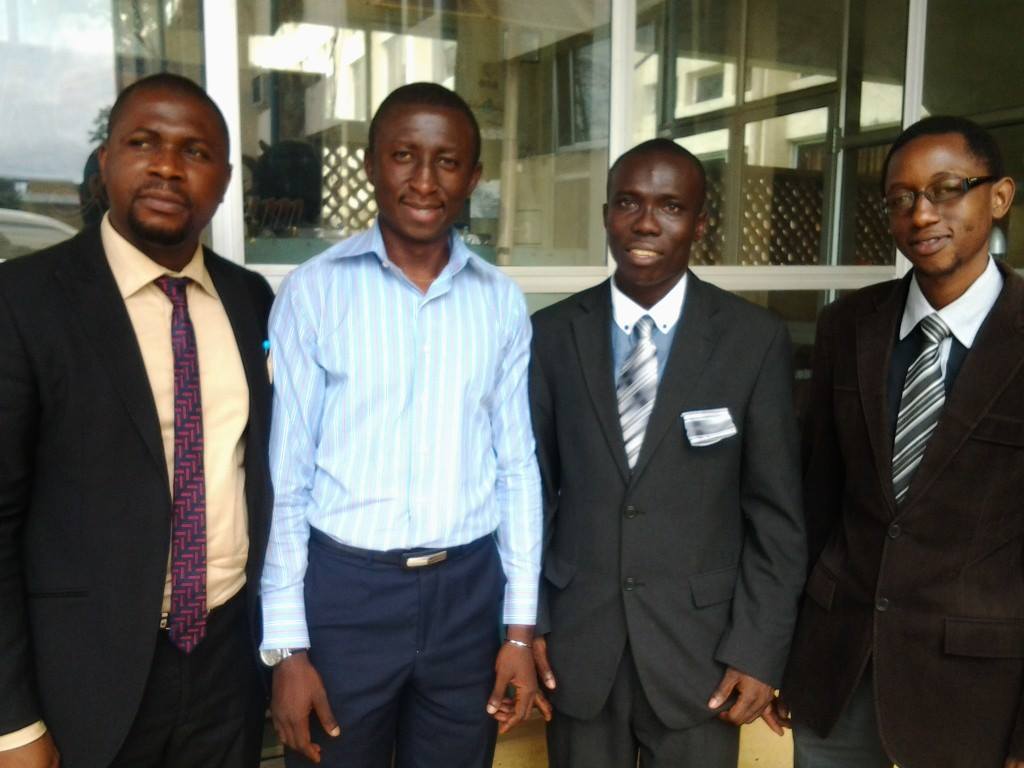 Timothy holds a diploma in Regulation and Freedom of Expression. Kuhamba has a Master's in Communication Engineering from the University of Zimbabwe and a Master's in Electrical and Space Engineering at the Kyushu Institute of Technology in Japan. Professionally, he is AGI STK Grand Masters Certified and is the first Zimbabwean to graduate in Can Satellite Leadership Program (CLTP-10) at Nihon University Japan in 2019. In the same year, Kuhamba received the Space Generation Advisory Council (SGAC) Africa Space Leader Award.  In 2022, he was also listed in the Top 100 Men to Follow on LinkedIn. He is an Internationally certified satellite operator with a General Class Amateur Radio Licence from the US Federal Communications Commission (FCC)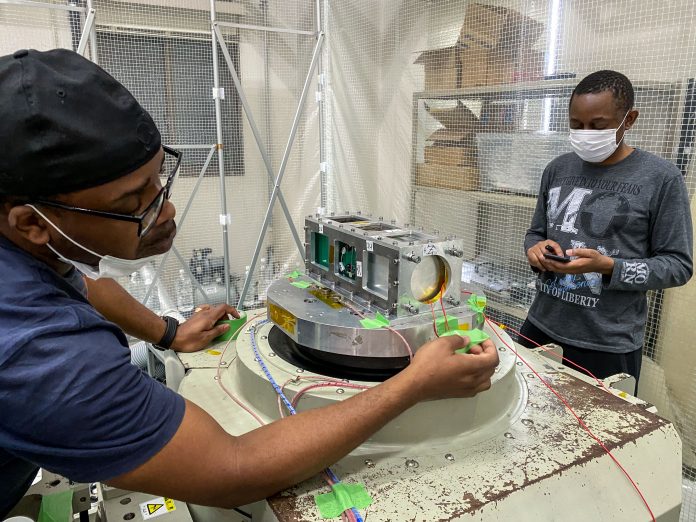 Furthermore, in 2022. With regards to social responsibility, Kuhamba is one of the pioneers of Space Education awareness in Zimbabwe.
He is the World Space Week (WSW) National Coordinator for Zimbabwe since 2014 and the leading member of the Attitude Determination and Control Subsystem. Kuhamba is also responsible for designing the Attitude Visualization software to predict the camera pointing of the satellite. He is a Senior Space Systems Engineer at the Zimbabwe National Geospatial and Space Agency (ZINGSA).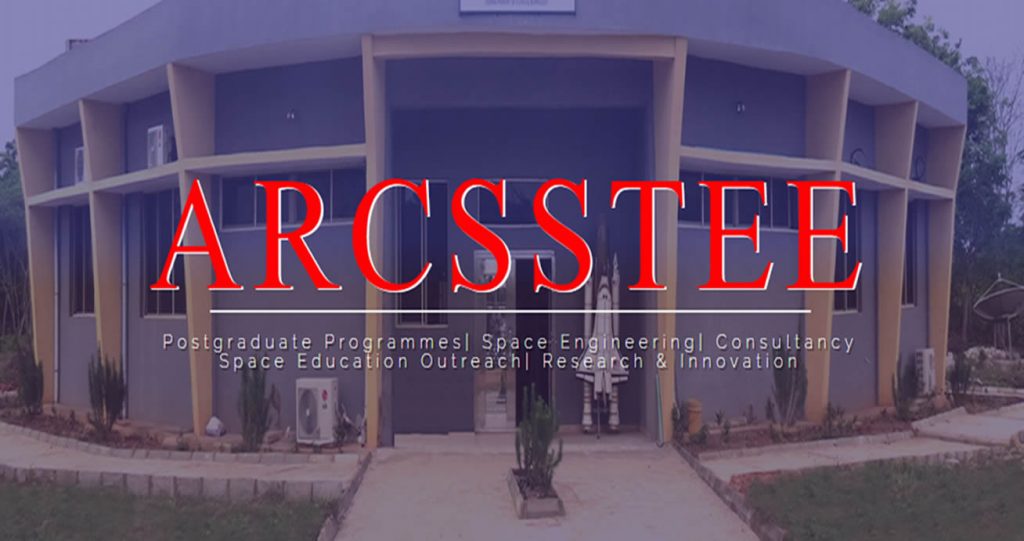 ARCSSTEE (www.arcsstee.org.ng) is a United Nation regional centre located in the campus of Obafemi Awolowo University, Ile Ife, Nigeria offering 9-month postgraduate studies in Space Science and Technology Education covering domains including Remote Sensing/ GIS, Satellite Communications, Global Navigation Satellite Systems (GNSS), Space Law etc.